Hey, long time, no recipes, but I promise you I am coming back with a bunch. In fact, I had planned sharing some
of my most favorite salads and my homemade black bean burger, oh and my buffalo cauliflower bites, but I will
have to save those for now because everyone went wild when I shared this not cheese cheeze sauce on Instagram the other day.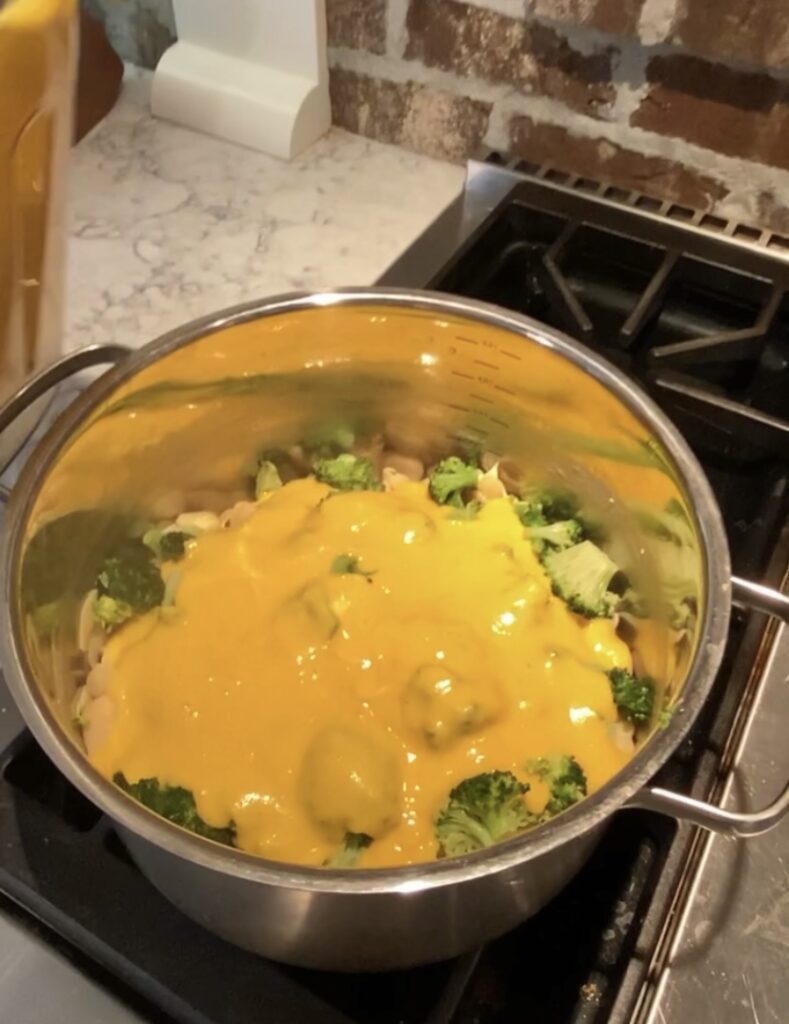 So yes, you heard that right, it's a cheeze sauce without any actual cheese in it. In fact, it's made from vegetables! It was so creamy and luscious and my family did not even seem to notice the difference. Plus, this cheeze reheats so well and gets just as creamy versus some real cheese sauces that just seem to clump up or not retain their texture with a re-heat.
Anyway, I made this cheeze sauce with a potato, sweet potato & carrots as my base, so let's get to cooking up some vegetables!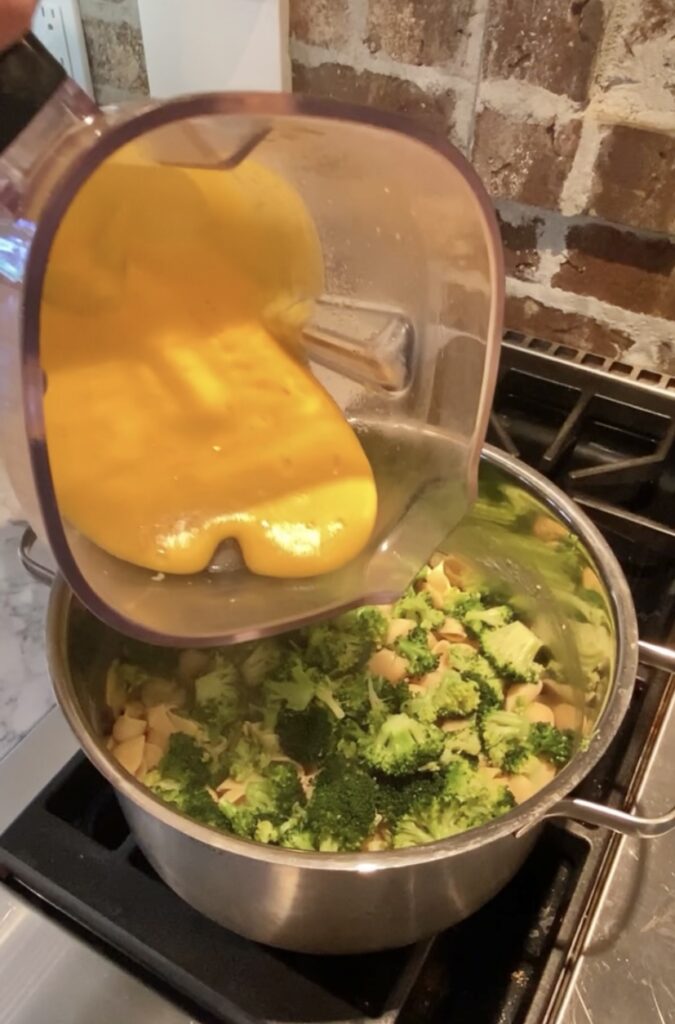 Not Cheese Cheeze Sauce
Ingredients:
1 russet potato
1 small sweet potato
5 baby carrots
Raw cashews
Sea salt
Garlic
Turmeric
Nutritional yeast
Oat milk or your milk of choice
Daiya cheddar "cheeze" (you could use regular cheese if you eat dairy)
Directions:
Cube potatoes and add carrots to boiling water, cook until tender.
Transfer potatoes, carrots & hot AF water mixture to your blender. Add in a handful of raw cashews. (Soaking your cashews really helps cream up your cheeze).
After 20m, dump half the hot water. Add 1/3c milk, garlic, sea salt, turmeric, nutritional yeast (all to taste) and a handful of Daiya cheeze all to your blender!
Then blend until silky smooth.
Pour over hot pasta! This sauce reheats well too & get super creamy again!
Now this cheeze sauce would work in many dishes, but mac & cheese is a favorite at our house and broccoli is my favorite veggie, so this just made sense. I cooked up the broccoli and banza shell noodles in advance, then when my cheeze sauce was complete I put it all together in the pan, stirred it and served. If you create new variations of this you will have to let me know how it turns out.